Merchant Services Solutions
Expand your services. Drive new revenue opportunities.
Accelerate your business and your profits.
PCM Merchant Services has the resources to help you successfully market, sell, and support your business. Regardless of the way you process payments we are passionate about creating cost savings and efficiencies for your business.
Customer expectations of a smooth, pleasurable and secure experience has dramatically increased. One glitch along their buying path can prevent a sale. PCM Merchant Services has built its reputation by taking a personal approach to your business by always paying attention to your business and the satisfaction of your customers.
From ISV's (independent software vendors) to VAR's (value-added resellers) PCM Merchant Services has credit card processing covered.
PCM Merchant Services knows that as a small business owner speed to market is important. That is why we have created strategic partnerships with the best independent software vendors (ISVs) and value-added resellers (VARs) so you get access to the best technology, without having to build your own solutions from the ground up.
Each vertical requires a different set of technologies and has a different end-user. With those different end users come different forms of payments, that's is where the benefit of partnering with an ISV comes into play. The payment acceptance within a medical practice might be different from that of a veterinarian, for example. Therefore that is why we provide different verticals the opportunity for a custom solution that addresses the specific needs for the vertical you are in.
From Auto Dealer software to Specialty Trades to Dental Practice software and more, we work with VAR's so you can easily integrate with the best technology out their today that matches the unique payment processing needs of your industry.
Value-added services can help with key insights into customer behavior, like buying habits, buying cycles and even what times of day traffic increases.
This type of information helps you tailor your offerings to create better service for your customers. 
The time to update your systems if you have not already is now. Let PCM Merchant Services show you your options to help you to painlessly upgrade your terminals.
EMV stands for Europay, MasterCard and Visa. An EMV terminal upgrade opens your business up for a better user experience.
EMV technology is currently the global standard for payment processing with credit cards and debit cards. The United States is one of the last countries to migrate to EMV. With EMV a cardholder's information and more is stored on a chip that is embedded in the card. EMV Chip Technology helps to reduce card fraud, enables safer transactions, increases security and increases revenue opportunities.
Make sure your customers don't abandon their intent to purchase after you have worked so hard to earn their business by making the purchasing process easy and convenient.
PCM Merchant Services ACH payment processing solutions are quick to implement and integrate with your website to efficiently simplify customer-initiated online purchases.
Our ACH solution lets you accept electronic payments via credit card, debit card, and ACH / eCheck giving your customers a multitude of payment options.
Processing ACH Payments improves cash flow and allows you to get paid faster. By implementing an ACH Payment Processor you cut out the paper checks and trips to the bank.
ACH payments are a popular alternative to paper checks and credit card payments. They are faster and more reliable than checks. Generally, it also costs less to process an ACH transfer than a credit card payment. If you're a business that accepts recurring payments, the savings can be significant.
No more do you need a bulky terminal or expensive websites to accept credit cards or debit cards. Virtual terminals allow credit card processing through your laptop, tablet or mobile device. It is a savior for the on the go business or when a phone line is not available.
You can log on from any computer to make your sale happen and easily validate cards, transfer money to your accounts, get immediate approvals and the ability to email a receipt directly to your customer.
If you have created a business by attending trade shows and events, virtual terminals make payments easy. You will be able to use your mobile device and broadband card to process your customer's credit card payments from any computer or mobile device with an internet connection.
Many small businesses use virtual terminals for credit card processing to enable an online shopping cart or eCommerce platforms to allow card-not-present transactions.
A variety of features and functions can be utilized by a virtual terminal, from recurring billing, collecting and storing customer data, added security, and fraud prevention.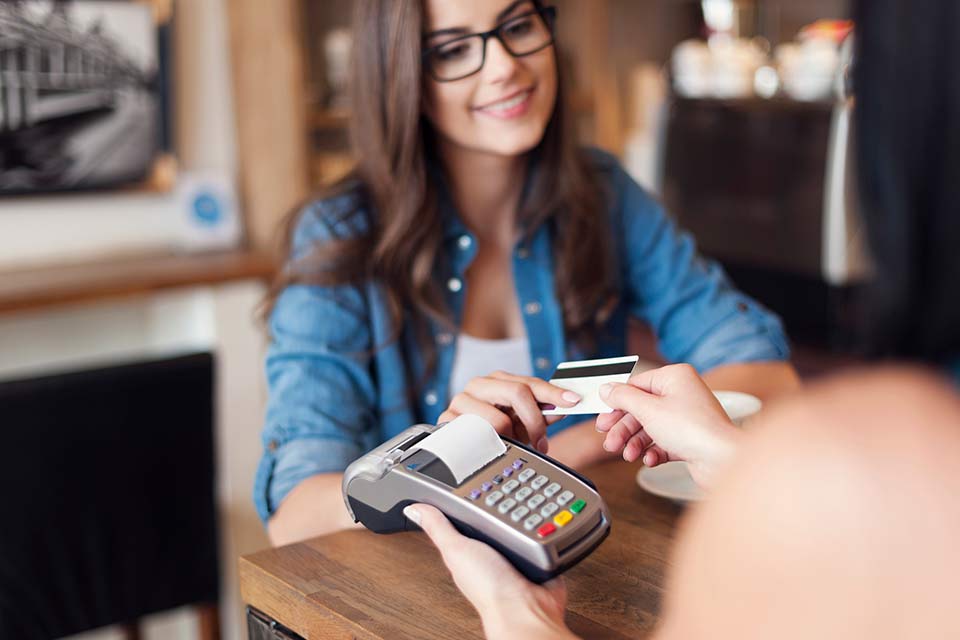 Our small business POS solutions can help protect your business by increasing the security of your customers' payments while reducing fraud chargebacks and decreasing the chances of a breach.
One of the key benefits for using a POS system is every time you take a payment using a POS, all the data from the sale is tracked and recorded in the system. This is key for inventory management, which can make or break a small business.
POS systems can send you alerts when you're running low on an item, so you can reorder in time and also get information on sales analytics and data. You can also monitor your multi-location businesses.
PCM Merchant Services offers device choice flexibility to find you a POS solution that seamlessly fits into your business. We work with all many POS companies so we can find a system that is directly suited for your current operations. We also provide on-site training and we will walk you through how to operate the system and provide support when you need it.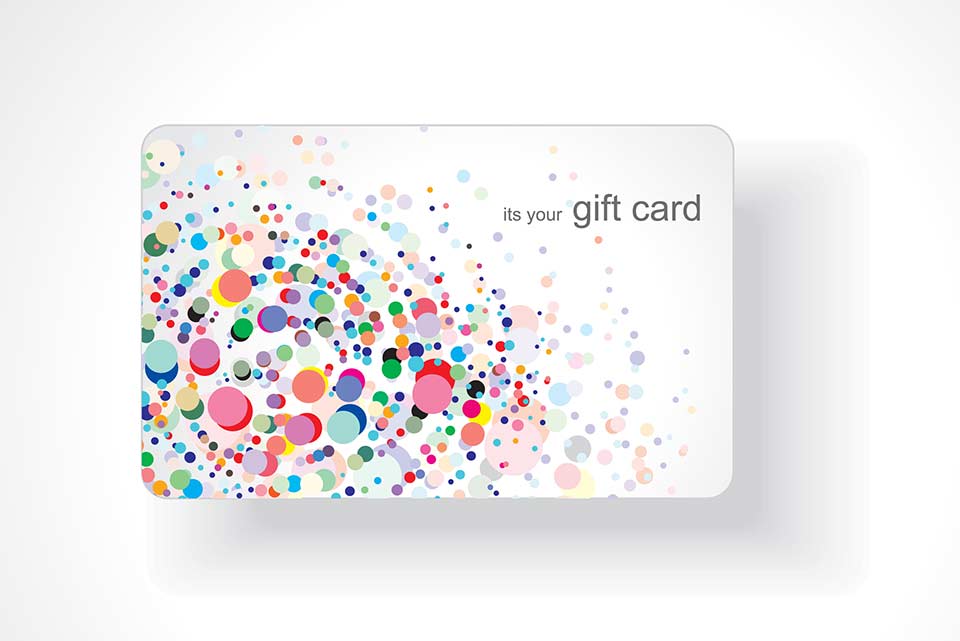 GIFT AND LOYALTY CARDS: NEW PROCESSING ADVANTAGE!
Gift And Loyalty Card
Paper certificates have now been replaced with electronic gift cards.
Regardless of size or type of business, Merchants that have issued paper certificates in the past find that the Electronic Gift Certificate program eliminates the need for manual tracking and provides detailed reporting of cards issued and redeemed, allowing gift cards to be monitored effortlessly.
Gift Cards have special advantages such as detailed reporting that gives merchants an accurate picture of their return on gift cards that have been issued, at the same time increasing name awareness with customized gift cards, and an improved refund policy by issuing refunds on gift cards.
With two options for card printing, merchants can either have customized cards that are printed with their logo and business information, or standardized generic cards. Generic cards come in an array of colors and have the message. Customized cards are the most sought of the cards as they also provide a unique marketing tool for the merchant.
Gift and Loyalty cards are a great way to increase repeat business. With a gift card solution from PCM Merchant Services you can take a simple gift card and/or loyalty card program and turn it into a multi-faceted marketing program.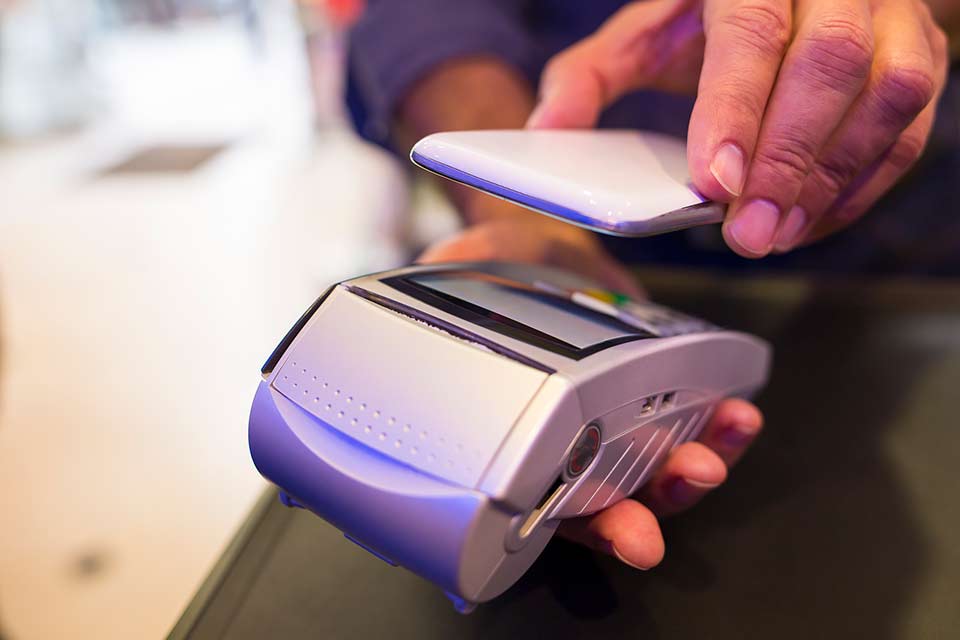 Apply Pay and Samsung Pay is the most popular mobile payment platforms that use NFC (Near Field Communication) technology. NFC uses a tiny chip in the smartphone that senses when it's in close proximity to another chip and instantly transmits information between the two. NFC-enabled terminals can handle transactions using this contactless technology without swiping a card.
NFC is a great marketing tool. If you plan on expanding your business to be able to accept payments from a variety of age groups using NFC will broaden your business appeal to those that are tech-savvy as well as to a younger customer set.
The innovation around Apple Pay and Samsung Pay are one of the more popular digital wallets that use NFC which consumers and merchants alike can benefit from using.
Access the ultimate in flexibility and scalability by utilizing mobile payment methods. Where ever you go be able to process payments securely by using your mobile phone or tablet with wireless processing services by connecting your iOS and Android devices. Instant payments are waiting for you, just swipe the card, and capture a signature. Get receipts printed or emailed and real-time batching. So if you are on the road and away from the office consider mobile payments
Apple Pay
When you're a small business owner, it's key that your payment systems fit three benchmarks: quick, simple, and secure. That's why technology like Apple Pay needs to be on your radar. Soon enough your customers will expect it.
There's wider adoption among younger groups like Millennials, but as that group gains more buying power getting comfortable with mobile payments sooner rather than later can give you a competitive edge.
Apple Pay is a relatively new form of 'contactless payment' also known as part of the NFC (Near Field Communication) payment system. Apple Pay is available on the iPhone and the Apple Watch.
Contactless payment works when the customer taps or waves their mobile device near the checkout terminal that has NFC capabilities. Having an NFC terminal that accepts Apple Pay is just another form of flexibility for completing purchases that can create greater satisfaction for your customers.
As the customer authorizes the payment by fingerprint the information is then sent to the NFC-compatible terminal and the transaction is complete.
The time is coming when more and more people will adopt this new technology. The attraction is it allows consumers to store credit card, debit, and rewards card information on their smartphone, and then use that device to make in-store purchases in an instant.
Samsung Pay
Samsung Pay is designed to work on most point of sale systems so that you can make payments quickly. Samsung Pay uses several layers of security, keeping your payment information separate without storing or sharing it.
Launched in 2015, Samsung Pay is a mobile wallet compatible with the Samsung Galaxy S6 and later models. Samsung Pay is unique because it uses NFC contactless technology but it can also work with older magnetic stripe POS readers. Therefore Merchants who have not updated to new card readers can still accept Samsung Pay because the app emits a magnetic signal that allows the phone to be used like a magnetic stripe card.
Accepting mobile payments can increase sales, convenience, and security. To accept mobile payments, a merchant only needs a POS credit card terminal that accepts contactless payments.
Need help? Call our support team at 978.339.5090 or send us a message now.